SAM'S BOOK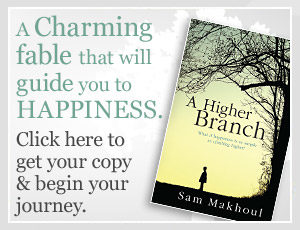 INTERVIEW WITH SAM
Read an interview with Sam Makhoul about " A Higher Branch" the book. Click here.
---
IN THE MEDIA
A Higher Branch Partners with Finance Brokers Association of Australia Limited |  10 April 2019
A Higher Branch have been selected by the FBAA to partner with Beyond Blue to hold workshops for preventative programs on mental and emotional health.

---